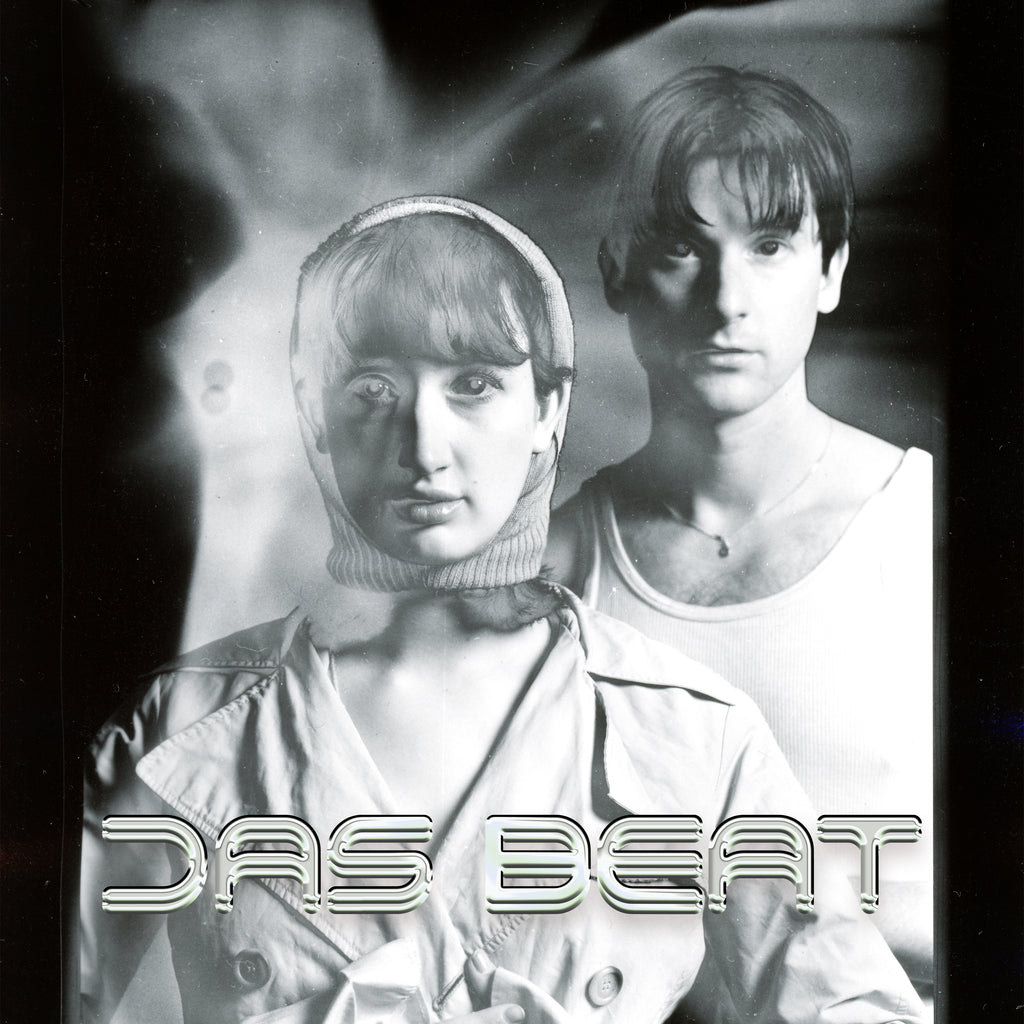 Born in Berlin during 2020's legendary lockdown, Das Beat seeks to blast both boredom and boundary. Dabbling in German New Wave, Italo Disco, Indie & Dance, their sound is unified by vocals from Eddie Rabenberger, sung in German and English. Amidst playful lyrics one finds a strong underlying pulse (Das "beat"), pinning down the duo's meandering atmospherics, dreamy synths, guitars and percussion.
The duo is half-Canadian and half-German. Agor (of Blue Hawaii), moved to Berlin from Montreal in 2018. Eddie is a theatre actress originally hailing from a small town in Bavaria. Together they find a strange but alluring symbiosis - like Giorgio Moroder meets Nico, or Gina X Performance meets The Prodigy.
Né à Berlin pendant le légendaire lockdown de 2020, Das Beat cherche à anéantir à la fois l'ennui et les limites. S'inspirant de la New Wave allemande, de l'Italo Disco, de l'Indie & Dance, leur son est unifié par les voix d'Eddie Rabenberger, chantées en allemand et en anglais. Au milieu des paroles ludiques, on trouve une forte pulsation fondamentale (Das « beat »), établissant les ambiances sinueuses du duo, les synthés rêveurs, les guitares et les percussions.
Le duo est canadien-allemand - Agor (de Blue Hawaii), a déménagé de Montréal à Berlin en 2018 et Eddie est une actrice de théâtre originaire d'une petite ville de Bavière. Ensemble, ils trouvent une symbiose étrange mais séduisante - comme Giorgio Moroder rencontre Nico, ou Gina X Performance rencontre The Prodigy.
| | | |
| --- | --- | --- |
| 1. | Bubble | 3:00 |
| 2. | Identität | 3:30 |
| 3. | Ariadne | 3:47 |
| 4. | Jackie | 2:43 |