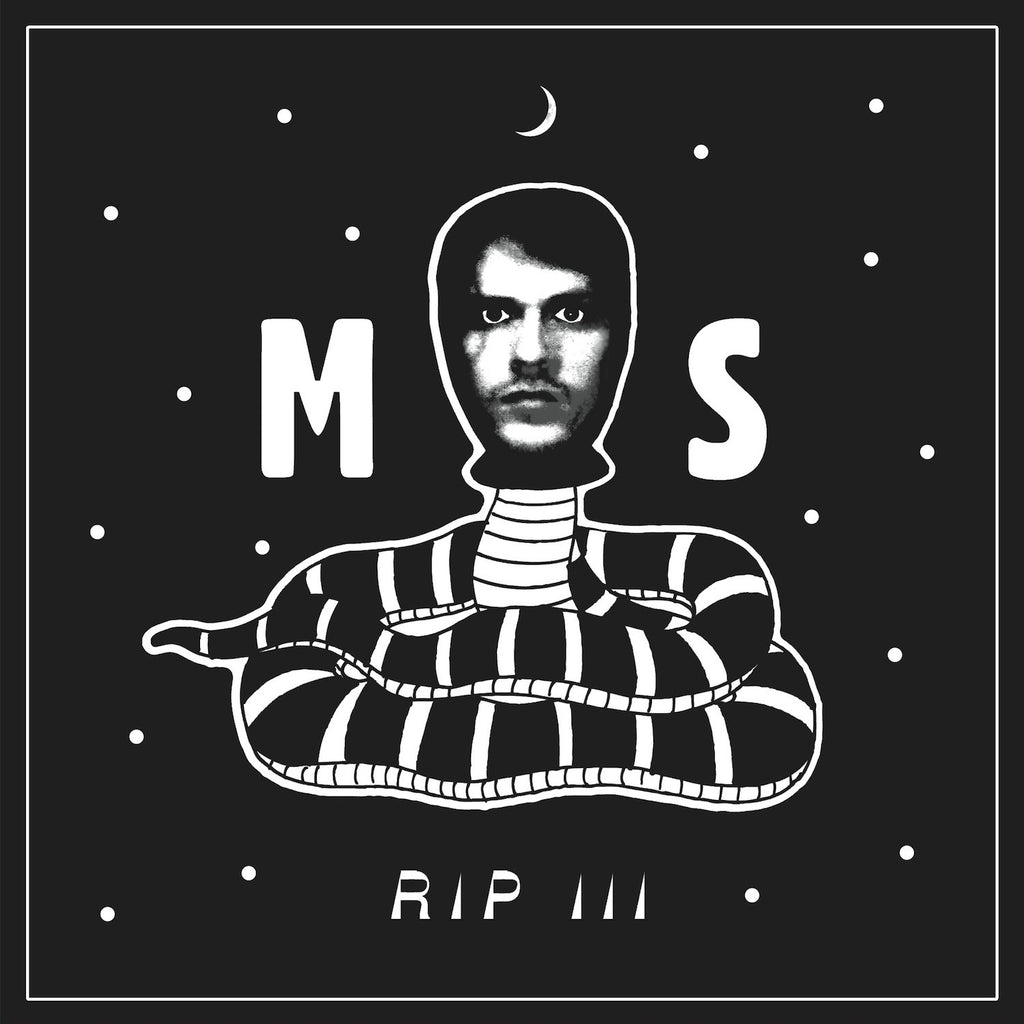 Michael Stasis is a songwriter and artist living in Los Angeles. Since the age of thirteen, he has written and recorded music in tiny homemade studios. As a child, Michael and his father would make toys and go for heady night walks through the rolling hills and lonely mansions of Bryn Athyn, Pennsylvania. With its own American folklore of wealthy industrialists, witches and dog-people, Michael's youth danced with an oil-to-water hatred of homework and beige pragmatism. Convinced that imagination and faith in the unknown are keys to the good life, he left home to study art at Cooper Union in Manhattan.
The need to score his video work turned into a passion for song writing during late night recording sessions in Astoria, Queens. There is a strong visual element in Michael's songs – a credit he gives to endless classes in a darkened screening room. Software girls, back-alley gongs and synthetic guitars can all hang together like wildly different characters standing in line for the same cyberpunk party. 'Show, Don't Tell' seems to be a favorite mantra.
For his first release on Arbutus, RIP III is the third in a "greatest hits" series. Presenting a broad range of material, from playing with trial software in his bedroom to learning from acclaimed producer Jorge Elbrecht and stumbling into a thriving community in the Bay Area, Michael has drifted through many scenes to collaborate, perform and grow, all patiently under the radar. Largely self-recorded, his restless output (over two hundred songs) has jumped sonically and stylistically, leaving some listeners to wonder if it's the same artist at all. Stasis calls it "playlist mentality", a fractured approach borrowed from current listening patterns and dwindling attention spans. This intuitive tactic, he hopes, will keep people interested, rather than lamenting a bygone era of classic anything.
Michael Stasis est un auteur-compositeur et artiste vivant à Los Angeles. Depuis l'âge de treize ans, il a écrit et enregistré de la musique dans de petits studios artisanaux. Enfant, Michael et son père fabriquaient des jouets et se promenaient pendant de longues promenades dans les collines et les manoirs solitaires de Bryn Athyn, en Pennsylvanie. Avec son propre folklore américain d'industriels riches, de sorcières et de chiens, la jeunesse de Michael a dansé avec une haine de pétrole à l'eau et de pragmatisme beige. Convaincue que l'imagination et la foi dans l'inconnu sont les clés de la bonne vie, il est parti à la maison pour étudier l'art chez Cooper Union à Manhattan.
La nécessité de marquer son travail vidéo s'est transformée en une passion pour l'écriture de morceau lors de sessions d'enregistrement en fin de soirée dans Astoria, Queens. Il y a un élément visuel fort dans les chansons de Michael - un crédit qu'il donne à des cours sans fin dans une salle de projection obscure. Les filles de logiciel, les gongs de l'arrière-couronne et les guitares synthétiques peuvent tous se raccrocher comme des personnages sauvagement différents en ligne pour la même fête cyberpunk. 'Show, Do not Tell' semble être un mantra préféré.
Pour sa première version sur Arbutus, RIP III est le troisième dans une série de "grands succès". Présentant une large gamme de matériel, de jouer avec un logiciel d'essai dans sa chambre pour apprendre du producteur acclamé Jorge Elbrecht et de s'effondrer dans une communauté prospère dans la région de la baie, Michael a traversé de nombreuses scènes pour collaborer, performer et grandir, patiemment sous la radar. En grande partie auto-enregistrée, sa sortie agitée (plus de deux cents chansons) a sauté sonore et stylistiquement, laissant certains auditeurs se demander si c'est le même artiste du tout. Stasis l'appelle «mentalité de la liste de lecture», une approche fracturée empruntée aux modes d'écoute actuels et à la diminution de la portée de l'attention. Cette tactique intuitive, espère-t-il, empêchera les gens, plutôt que de déplorer une époque passée de tout classique.
| | | |
| --- | --- | --- |
| 1. | Venus Of Soap | 3:12 |
| 2. | Brown Cow | 3:53 |
| 3. | Crushed | 2:29 |
| 4. | All The Ways | 3:25 |
| 5. | Land Of The Goths | 2:45 |
| 6. | Little Devil | 4:11 |
| 7. | The Necklace | 3:30 |
| 8. | Surface Area | 3:40 |
| 9. | Dairy Queen | 0:54 |
| 10. | Greenskin | 3:06 |
| 11. | Pain | 3:56 |
| 12. | Smokey | 4:21 |