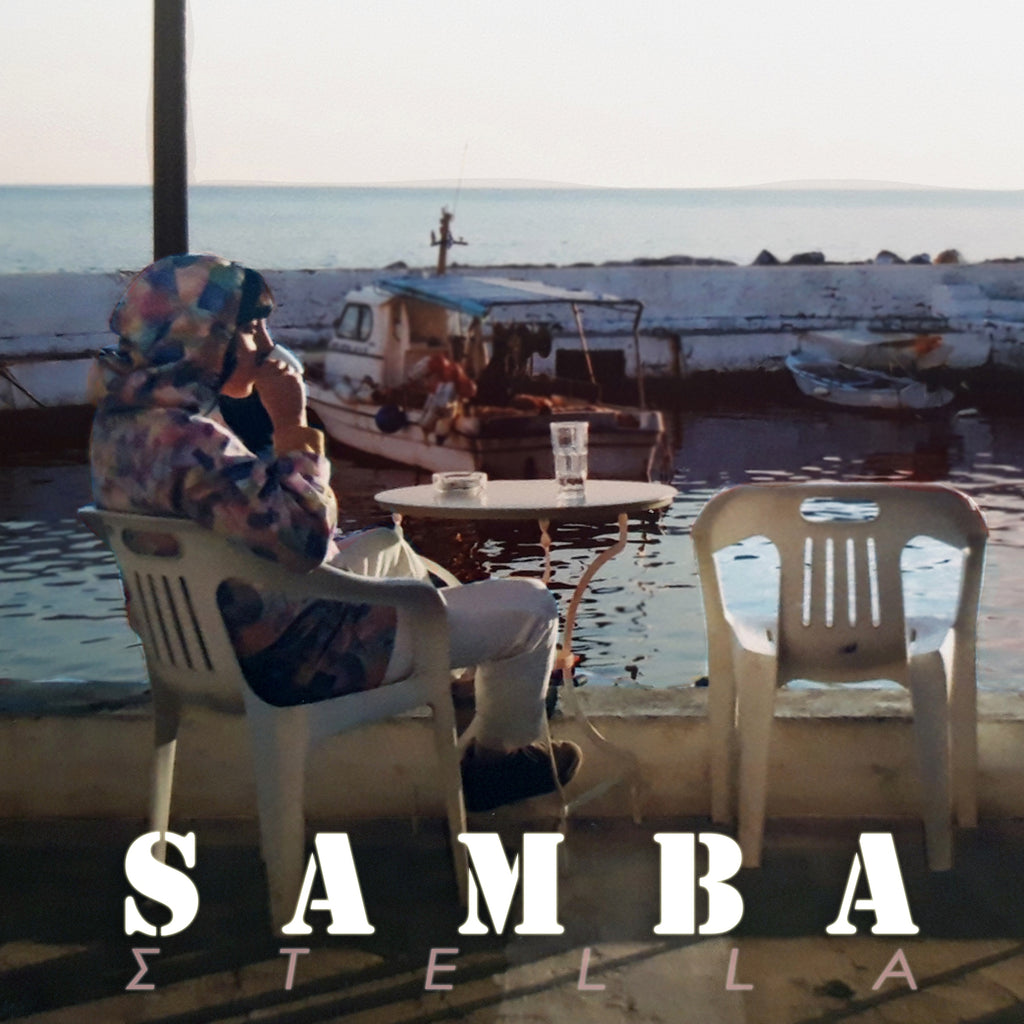 Σtella was born beside the sea and raised by a Canadian nanny who waterskied topless.
Her songs are non-standard pop deviations whose shimmering feel-good surfaces are anchored by a powerful undertow of melancholy. She writes things spare and tight: irresistible riffs, bracing beats, fizzing synths, and honey-warm vocals all whipped into shapes greater than the sum of their stellar parts.
Based in Athens, Samba is her first release on Arbutus Records, and her first solo offering outside Greece: a slow tease of a track made to make you move, with a depth-charge of drama beneath its glistening skin. It comes coupled with a video where two dancing princes strut, glam up and grind in an epic Van Damme split of ice-cream-licking hotness.
Σtella est née au bord de la mer et a été élevée par une nourrice canadienne qui a pratiqué le ski nautique topless.
Ses chansons sont des déviations pop non standard dont les surfaces chatoyantes et reposantes sont ancrées dans un puissant ressac de mélancolie. Elle écrit des choses simples et précises: des riffs irrésistibles, des rythmes réconfortants, des synthés étouffants et des voix mielleuses, toutes chantonnées dans des formes plus grandes que la somme de leurs parties stellaires. Basée à Athènes, Samba est sa première parution sur Arbutus Records et sa première offre solo en dehors de la Grèce: une lente seduction conçu pour vous faire bouger, avec une profondeur dramatique sous sa peau étincelante. Il est accompagné d'une vidéo où deux princes dansants se pavanent, se glissent et se mêlent dans une épopée épique de Van Damme.