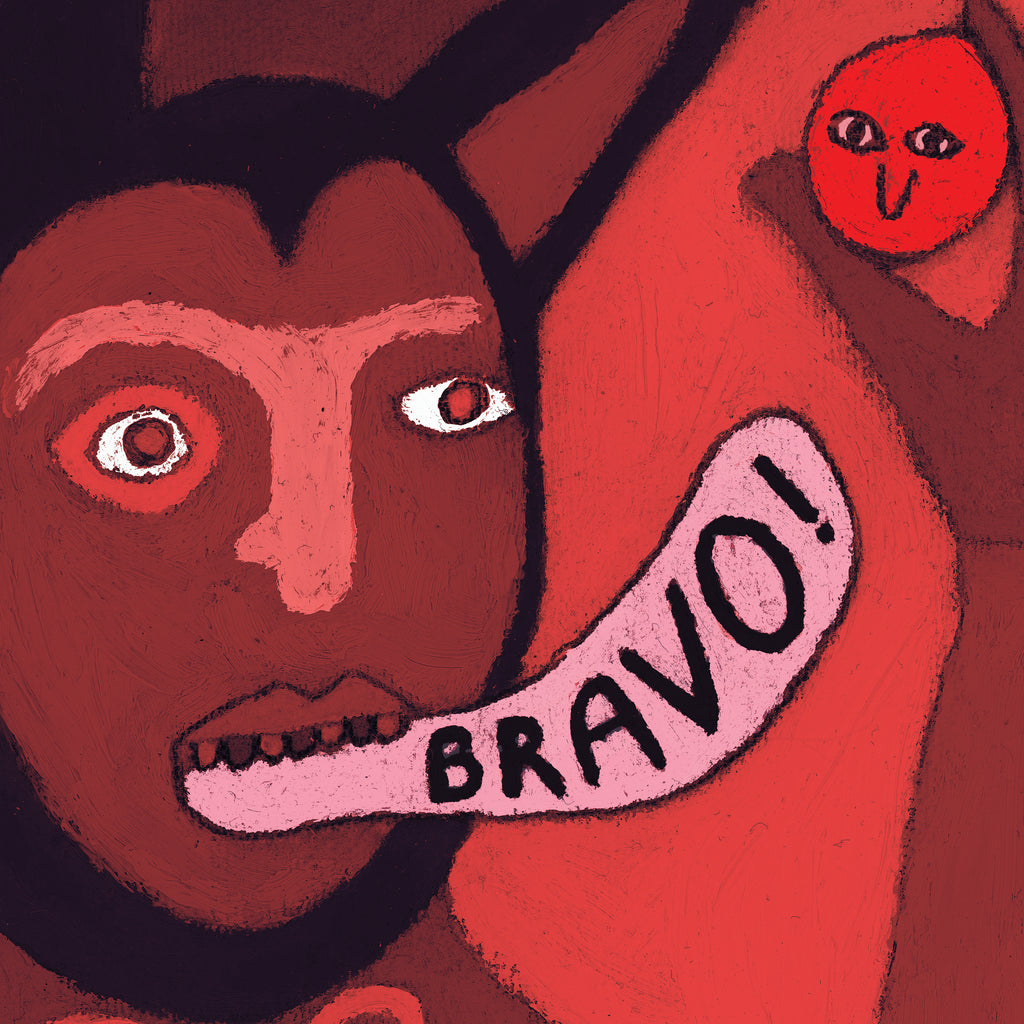 Sorry Girls have danced out of the darkness into the light. Since forming in 2015, the Montreal duo of Heather Foster Kirkpatrick and Dylan Konrad Obront have transformed an eerie, dreamlike sound into lush, pleasure seeking pop. Expanding upon their debut album, Deborah, the band's deftly arranged sophomore LP, Bravo!, sings to the back rows of the stadium, drawing listeners inward with a newfound focus on personal lyrics.
"These songs are all about self-acceptance, self-affirmation, personal freedom, and letting go," says Kirkpatrick. "There are a lot of lyrics about the creative process itself, identity shaping, and how those things intertwine."
While Sorry Girls' influences have evolved with each subsequent release, never have they sounded more like a live band than on Bravo!. The dramatic sound of "Sorcery" borrows a few tricks from Talk Talk, while "The Exiles" is Sorry Girls' veritable Springsteen anthem, complete with their own Clarence Clemons. Propelled by a slinky disco groove and immaculate guitarwork, "Prettier Things" is the album's standout among many - a "breakup song that's about honesty, not lying to yourself, and hiding behind prettier truths," says Kirkpatrick.
--
Sorry Girls sont sortis de l'obscurité en dansant. Depuis sa formation en 2015, le duo montréalais Heather Foster Kirkpatrick et Dylan Konrad Obront a transformé un son étrange et onirique en une pop luxuriante et en quête de plaisir. Après leur premier album Deborah, le deuxième album habilement arrangé du groupe, Bravo!, chante aux rangées arrière du stade, demandant, avec un nouvel accent sur les paroles personnelles, aux auditeurs de faire une introspection.
"Ces chansons parlent d'acceptation de soi, d'affirmation de soi, de liberté personnelle et de lâcher prise", explique Kirkpatrick. "Il y a beaucoup de paroles sur le processus créatif lui-même, la formation de l'identité et la façon dont ces choses s'entremêlent."
Bien que les influences de Sorry Girls aient évolué à chaque sortie ultérieure, jamais ils n'ont autant sonné comme un groupe live que sur Bravo!. Le son dramatique de "Sorcery" emprunte quelques astuces à Talk Talk, tandis que "The Exiles" est le véritable hymne Springsteen de Sorry Girls, avec leur propre Clarence Clemons. Propulsé par un groove disco sinueux et un jeu de guitare immaculé, "Prettier Things" est la vedette de l'album parmi tant d'autres - une "chanson de rupture qui parle d'honnêteté, ne se ment pas à soi-même et se cache derrière de plus jolies vérités", déclare Kirkpatrick.
| | | |
| --- | --- | --- |
| 1. | Parade | 3:20 |
| 2. | Breathe | 3:59 |
| 3. | Prettier Things | 3:52 |
| 4. | The Exiles | 3:22 |
| 5. | Aftermath | 2:42 |
| 6. | Pillar of Salt | 2:59 |
| 7. | Used to Be | 2:42 |
| 8. | Sorcery | 3:32 |
| 9. | The Wait | 3:32 |
| 10. | Enough is Enough | 2:44 |
| 11. | Other Side | 3:03 |
| 12. | If you're done I'm done | 2:40 |